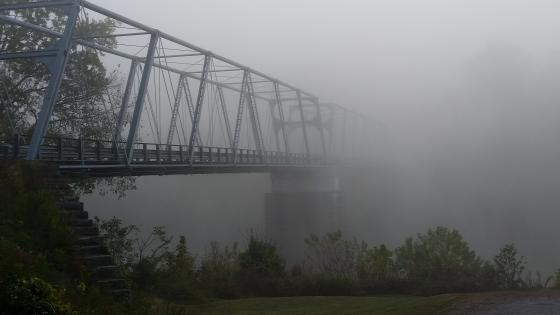 Kentucky's
Office of the State Entomologist
History
Two years later, in 1899, Forbes again sent a circular letter to appropriate officers in surrounding states to further discuss nursery inspection. The letter said in part, "The recent passage by the state legislatures of Illinois and Indiana of laws requiring inspection of nursery stock with reference to injurious insects and fungus diseases leads me to suggest the desirability of a conference among inspectors of a number of adjacent states with a view to establishing common methods, discussing objects of inspection, forms of certificates and other matters of common interest on which it would be well to have an exact understanding." At this meeting a memorandum of understanding was drafted that contained a number of policy positions that are still evident in plant certification.
Also in 1889, through the efforts of C. V. Riley, who was then associated with the USDA, the American Association of Economic Entomologists (later to become the Entomological Society of America) was formed to promote the interchange of knowledge among persons actively engaged in economic entomology. Active membership in this organization was at first limited to entomologists in Federal and State governments or Experiment Stations of the United States and Canada, but was later opened to teachers of economic entomology in colleges and universities.
Inconsistencies and divergences in the administration of state laws and acceptance of other states certificates still existed, however, and this led to another regional meeting called by Forbes in January 1901. It was at this meeting that this group decided to organize as a society of official horticulture inspectors. This led to the establishment of the American Association of Horticultural Inspectors, which held its first meeting in Washington, D. C. in November 1901. Twenty-three persons were in attendance representing states in the eastern, central and southern regions and the USDA. In 1913, the American Association of Horticultural Inspectors became affiliated with the American Association of Economic Entomologists, and in 1916 became the Horticultural Inspection section of the American Association of Economic Entomologists.
1881
California State Legislature
An awareness grew of the threat from introduced insect pests. California State Legislature enacted laws in 1881 to prevent the introduction of plant pests. During the next 15 years several other states followed suit with legislation, commonly referred to as nursery laws, primarily because of the seriousness of the San Jose scale which was spreading rapidly throughout the country.
The proposed Act: California Senate, Twenty-fourth Session, Number 104, Title: An Act to protect and promote the horticultural interests of the state, Passed (page 4 of PDF document)
The passed Act: The Statutes of California, Twenty-fourth Session of the Legislature, 1881, Chapter LXXV, An Act to protect and promote the horticultural interests of the State, Approved March 14th, 1881 (page 133 of PDF document).